Why SEQ Design & Drafting
SEQ Steel Detailing prides itself on all staff having an outstanding knowledge of structural and mechanical design including steel, concrete and timber materials, all 2d and 3d drawings produced are Autocad compatible for convenience. We provide a reliable service and work closely with our customers to achieve the expected output.
Mechanical Design Drafting
Mechanical design and drafting of larger items for repeat manufacture
Product Development
Product design and development for larger predominately metal items for manufacture eg. steel/aluminium bus shelters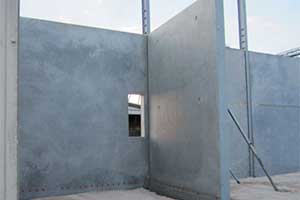 Concrete Panels
We provide detailing and drafting services for precast concrete panels when associated with our steelwork for ease of coordination
Design & Drafting Experience
We have been involved in projects located through Australia, United Kingdom, Thailand, Malaysia, New Guinea, Indonesia, Africa and United Arab Emirates. SEQ Steel Detailing has been serving the structural and mechanical manufacturing industry for over 20 years.

Our work experience includes mining, low and high rise commercial buildings, light and heavy industrial buildings, tanks, fibreglass and carbon fibre structures, tension membrane structures, swimming pools, telco and pipe support structures.

All drawings are electronically produced in Autocad compatible format and are able to be downloaded via the internet from our in-house FTP site easily.

We can easily provide you with detailed renders, basic wire frame images and CAD files using your ideas to develop precise 3D models for analysis, conceptual design, and manufacturing. Our staff will translate the free hand sketches and CAD drawings into real 3D renders. All of this is done according to your wants and needs.

Talk to us about your project!
SEQ Steel Detailing provide ALL your Steel Detailing and Workshop Fabrication Drawing needs. Measuring, Modelling, Structural Mechanical Drafting and Steel Detailing from the one company…